Recently in the Now Micro IoT Player  webinar, we demonstrated the Now Micro IoT Player and how to use it as a drop in replacement for a Google Android or Chrome OS device. Because of the webinar and demo limitations, I wasn't able to show a couple key processes.
When you first boot up the IoT Player, you will see the following screen: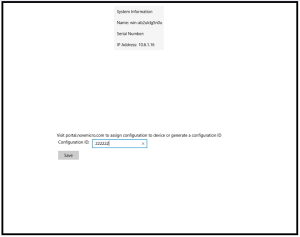 Here you can enter a pre-defined configuration to immediately pull and display content.
Also illustrated is the simple process to assign a configuration to a player from the Now Micro Portal:
First, select a policy from the list.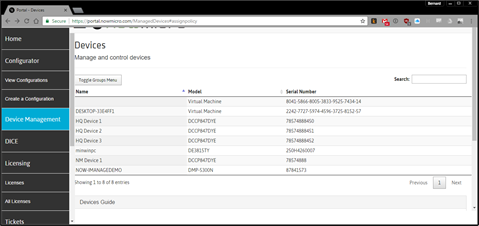 Select Assign Policy from the Actions Menu.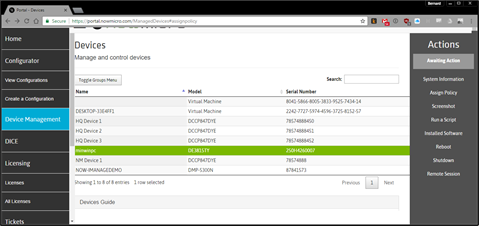 After confirming your action, the configuration will be sent to the player and content will be displayed in minutes.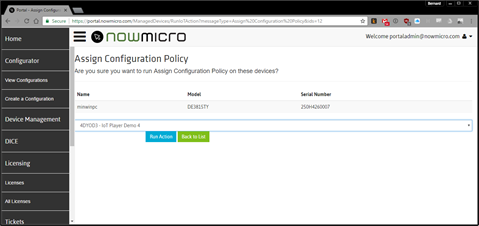 Further information on the Now Micro IoT Player is available as well as on IoT Security.